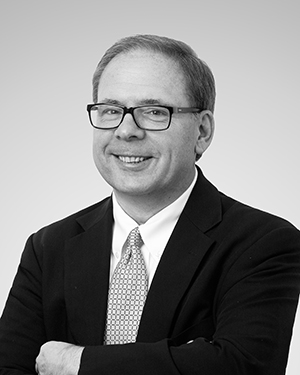 Ed Halphen is a global business leader with expertise across human resources: Business/HR Strategy, Organizational Design, Talent Development, and Executive Partnership. He focuses on delivering company success by creating HR strategies to drive business strategies; operationalizing those strategies to achieve organizational objectives.
Upon earning his MBA from Vanderbilt, Ed joined SunTrust Corporation and later held HR leadership positions with AmerisouceBergen, Flowserve Corporation, ENSCO International, Petroleum Helicopters, Deposit Guaranty Corporation (now part of Regions Bank), and McIlhenny Company, makers of Tabasco® Brand Pepper Sauce. Throughout his career, Ed has supported organizations in the US and across the globe, with responsibility for as many as 52 countries.
This varied career has allowed Ed to support Presidents, CFO's, General Counsels, and all levels of leadership while staying close to front-line managers and employees who represent the organization to its' customers. He has deep knowledge of compensation, benefits, organizational design, talent management/succession planning, performance management, and compliance. In 25+ years of experience, Ed has successfully led initiatives to build new divisions, create and execute performance management programs, vet and integrate acquisition targets, avoid unionization and establish strategic workforce plans.
Ed earned an MBA from Vanderbilt University and a Bachelors of Science in Management from Louisiana State University. He earned his SPHR in 1999 and completed the Center for Creative Leadership's Coaching for HR, Cornell's Performance Management, and PDI's Employee Development programs. Finally, he has held various leadership positions, including President, in multiple local SHRM chapters.
Ed and his wife live in Allen, Texas and are proud parents of two children who are starting their careers.