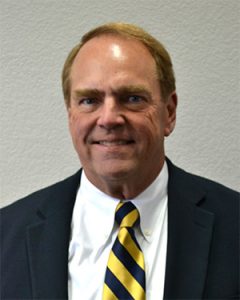 Ken Cage is an innovative, global executive with an established record assisting industry leading employers meet their business objectives by maximizing the contributions of a strategic human resource function.
Following graduation from Law School, he demonstrated continued success with Oscar Mayer, Frito-Lay, Payless Shoe Source, Eastman Kodak, the Chemical Lime Company and DynCorp International and has worked in North and South America, Europe and Asia.
Comfortable in a board room or on the factory floor, Ken brings realistic Human Resource solutions. He possesses exceptional skills in all areas of HR including talent management, employee relations, training & development, compensation and benefits. Over his thirty-year career, he has developed expertise in rapid corporate growth, mergers & acquisitions, change management and organizational effectiveness, including lean management and quality improvement. One key to Ken's success has been his ability to develop and deliver strategic labor / employee relations initiatives.
Ken holds a Bachelor of Science in Finance and a JD in Law from Indiana University. Additionally, he has participated in executive management programs offered by Wisconsin, Cornell, Stanford and Harvard universities.
Ken is a member of the Society for Human Resource Management.