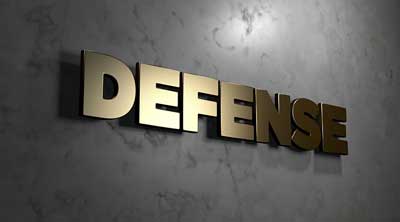 The Human Resource Audit
Employment laws and regulations are changing at the local, state and federal levels. The recent election of Donald Trump as our new president will continue to create even more change and different interpretations of employment law. Day to day operations keep many Human Resources departments so busy that they overlook updating HR procedures and practices or place it as a low priority on the list of deliverables.
This oversight may create costly, high-risk situations for both small and/or large companies. It only takes one disgruntled employee to go to the Department of Labor (DOL) or the Equal Employment Opportunity (EEOC) to file a complaint.
According to a Texas Law Blog, a representative study of 446 closed claims reported by small-to medium-sized enterprises with fewer than 500 employees showed that 19% of employment charges resulted in defense and settlement costs averaging a total of $125,000. On average, those matters took 275 days to resolve. When faced with a jury trial to resolve an employment litigation, costs can run over $1 million dollars.
Misclassification of workers, poorly written anti-harassment/anti-discrimination policies, inappropriate hiring practices, inconsistent disciplinary processes, and wage and hour violations are only a few examples of poor Human Resources practices.
How can these situations be prevented?
Most employment attorneys advocate that companies perform regular human resources audits as a proactive measure to keep the company out of hot water concerning legal issues, such as wrongful termination lawsuits. HR audits are important because they identify HR successes as well as deficiencies.
What is an HR Audit?
It is a comprehensive method (or means) to review current human resources policies, procedures, documentation and systems to identify needs for improvement and enhancement of the HR function as well as to assess compliance with ever-changing rules and regulations. An annual HR audit, incorporated into an HR department's ongoing activities and best practices, provides factual results.
Based on this information, improvements to the departmental functions as well as the company's workforce can be made. For these reasons, the HR Audit may be one of the best tools in a company's defense arsenal.
The Best Defense Against Lawsuits
Prevention is the best defense against lawsuits. Simple preventative and mitigation measures such as having updated written hiring procedures, an up-to-date employee handbook and proper training for employees on workplace discrimination and harassment are essential to minimizing risk and protecting the business.
Current HR best practices suggest regular audits also assist with continual improvement of the services provided to employees. One of my clients, a communication company, benefited tremendously from its HR audits. The audits ensured the HR department was on the right track. The quality of services rendered to the group's internal customers — its employees – positively affected job satisfaction, morale and engagement, all of which were intangible factors that ultimately influenced the company's profitability.
An HR Audit provides an objective look at the company's HR procedures, programs, practices and strategies to help protect the company from litigation and fines; it can establish best practices and identify opportunities for improvement. Audits can ensure effective utilization of HR resources and improve the department's customer service, which in turn may add to the bottom line. An annual HR audit helps to ensure the HR agenda aligns and supports the company's business objectives.