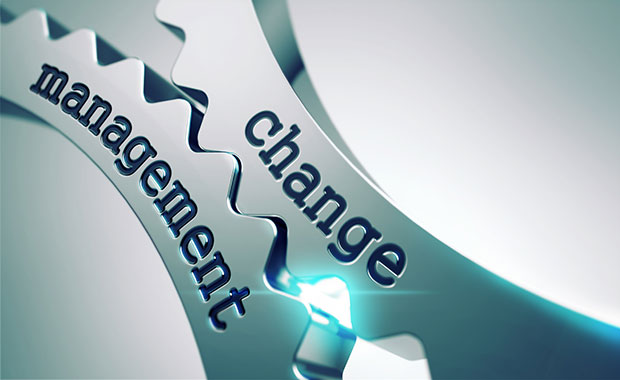 In today's organizations, change management is a common term bantered around to encompass anything to do with business and organizational changes.  It is a roadmap to help people navigate from a defined way of accomplishing work to a new, different approach of achieving results.
Defined broadly, change management is a structured approach for ensuring that changes are implemented in a thorough and smooth manner, and that the lasting benefits of change are achieved.  Each change initiative has its own unique set of activities and objectives, which must be managed and coordinated.
John Kotter, renowned author and change management guru, reported in his book, "Leading Change", that 70% of change initiatives in organizations and businesses fail.
Change Management
Change management is both an art and science.  Both people skills and system competencies are required to lead change effectively.
Depending on the type of changes, different skills are needed.  However, every change agent must possess a common set of attributes.  They are:
Diplomacy—knowing how to articulate a position without alienating people
Engaging different size audiences
Strong, effective interpersonal skills
Knowledge and understanding of workflow, operational, system and financial analysis areas
Listening skills and the capability to understand the viewpoint of others
Excellent communication skills
Understanding of how business, people and economics interact with each other
Effective change management helps companies avoid additional and excessive costs.  It also helps mitigate risk that may occur if the people side of change is not managed correctly.  If the change agent understands the business and what changes are entailed, the organization enhances the chance that the changes will be successful and achieve the desired results.
Contact us to learn more about how a cause and effect approach to solving your workforce issues.