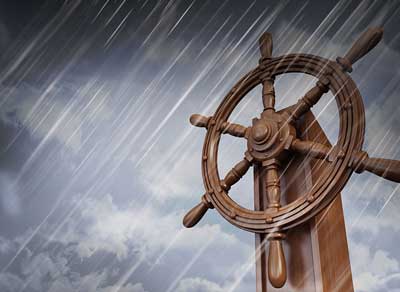 The Perfect Storm is Approaching
I normally view the glass as half full. In that spirit, there is a real opportunity for organizations to immediately adopt an aggressive Retention Management strategy. America is facing an acute talent shortage at many levels of the labor market as a result of the following reasons:
The unemployment rate is approaching an all-time low.
On a daily basis, Baby Boomers are leaving both the primary and secondary job markets.
Our immigration policy is limiting the entry of new workers at many levels.
Foreign university trained professionals are being returned to their home countries or elsewhere.
Undocumented workers are being exported.
The current workforce does not have capabilities sufficient to meet future skill requirements.
Thus, companies cannot afford to lose trained, productive, and dependable employees, especially in key or highly skilled positions. These employees will not be easy to replace. Companies that retain their talent will gain a significant operational and strategic advantage over their competitors.
What's the Magic Bullet?
There is no magic bullet to Retention. It is not just money. Turnover can be caused by a variety of reasons and may well be different by function, level within the organization, job, gender, race, skill and capability, etc. Supervisory skill level has a very high correlation with turnover. Any Retention Management approach needs to have a strong analytical foundation and will require multiple tactical approaches to address several distinctive layers of risk.
The Selection Process
My last comment about the upcoming "Perfect Storm", involves the Selection Process (combined with On Boarding), which must be executed with excellence. Organizations cannot afford to fail when they do have turnover (or are expanding). "Turning the Turn" is a recipe for failure. Making sure you hire the right person, with the right skill set, who fits your company culture is a key ingredient of any retention strategy.